Video quality
Since videos are shot in 16:9 mode, both phones have almost the same field of view, with the Galaxy S5 enjoying a slightly wider one. The LG G3 gets a little wider when you go from 2160p to 1080p, but it's nothing major.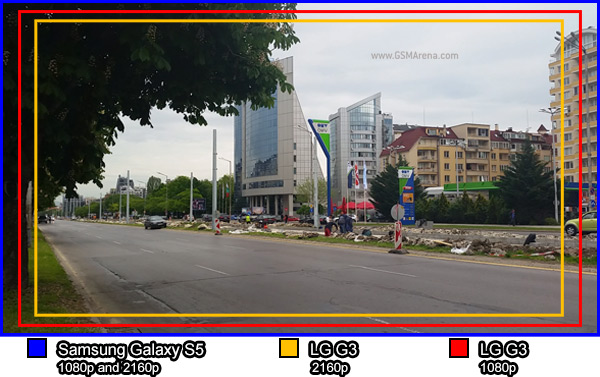 Keep in mind that both phones are limited to just 5 minutes of 2160p videos, so if you need longer clips you'll have to settle for good old 1080p.
MP4 containers with the AAC codec are the choice for 2160p videos, but the Samsung Galaxy S5 uses a higher framerate, 48Mbps, than the LG G3, 30Mbps. The two have the same audio bitrate, 128Kbps, and they both sound about the same in terms of fidelity.
The higher bitrate gives the Galaxy S5 an advantage in terms of fine detail, and the colors are also more accurate thanks to the good exposure. In the 2160p sample below, the LG G3 has comparatively darker shadows, and the color temperature also gives things a slightly orange-ish tone.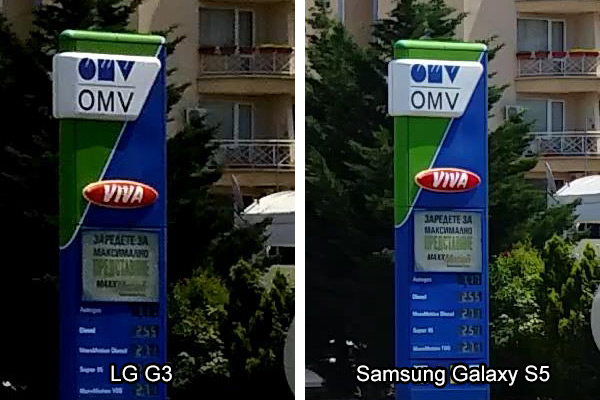 At 1080p resolution, things are a lot more even. The bitrate on the Galaxy S5 comes down to 17Mbps, while on the LG G3 you get a solid 20Mbps. The audio bitrate stays at 128Kbps for the S5, while on the G3 it actually goes up to 145Kbps.
Here the Galaxy S5 image still looks better, though the margin is very slim. The LG G3 is slightly behind in resolved detail and dynamic range, suffering from the same dark shadows as in 2160p mode.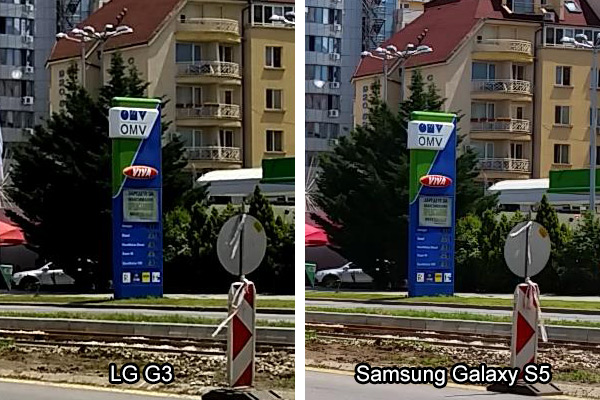 The Galaxy S5 camcorder has some extra shooting modes - 1080p @ 60fps and 720p @ 120fps. The LG G3 also has 720p@120fps mode, but the quality is very poor and looks like it is upscaled from a much lower resolution. The Galaxy S5 has a video HDR mode as well, but it doesn't work at the highest available 2160p resolution.
Both devices come with image stabilization, with the Samsung Galaxy S5 relying on software to do the trick, while the G3 has an actual hardware stabilizer. We've taken a quick side-by-side video of the stabilization in action - both results are very similar, but we'd have to say that the G3 ultimately does a better job.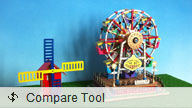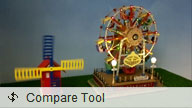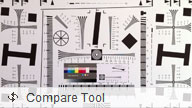 LG G3 vs. Samsung Galaxy S5 at 2160p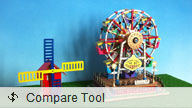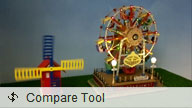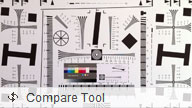 LG G3 vs. Samsung Galaxy S5 at 1080p
Winner: Samsung Galaxy S5. It offered a sharper image in both 2160p and 1080p modes, plus the audio sounded better, even if the contrast wasn't quite what we would have liked. The LG G3 has good video in its own right, but the comparatively lower resolved detail and underexposed shadows leave it a step behind.