When LG announced the G3 in May, one of the official pictures of the device (which you can see below) showed it coming in no less than five different color variants. However, so far only the 'classic' white, black, and gold versions have actually been sold.
That's thankfully set to change at some point during next month. LG itself has confirmed that the Burgundy Red and Moon Violet hues are going to be out in August.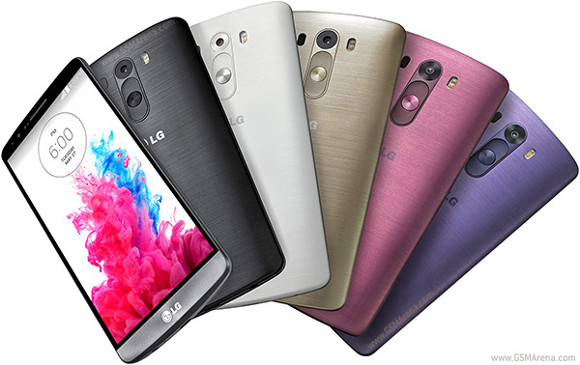 Unfortunately though, more detailed information isn't available just yet. The Korean company says the rollout of the new colors will take several weeks, and release dates will be decided locally "in conjunction with carriers". Apparently we should expect announcements to be made for each market that will get the new options.
This probably means that you shouldn't expect to see the two new hues being offered everywhere the other colors are already available. This is nothing new, of course, as more niche paint jobs such as these usually enjoy limited releases compared to the best selling ones.
?
shutdown has mostly been resolved through the latest update (10g). Initially it will restart once or twice on its own. Seems to be one or two reports of there still being a problem, but it restarts instead of shutting down (ok workaround, should be a...
U
And hopefully will resolve the auto shut down issue. A lot of people (over the world) complains (me too, in 5 days of use, 3 auto shut downs)and especially about the 32GB version. On XDA forum it can be found more.... Shame on LG bacause I gave 590 E...