LG has officially unveiled its G3 flagship smartphone at its dedicated event in London today. The smartphone has a 5.5-inch display and packs a punch with its Qualcomm Snapdragon 801 chipset. The good news is that the LG G3 will be up for grabs from all the 4 major US carriers - AT&T, T-Mobile, Sprint and Verizon.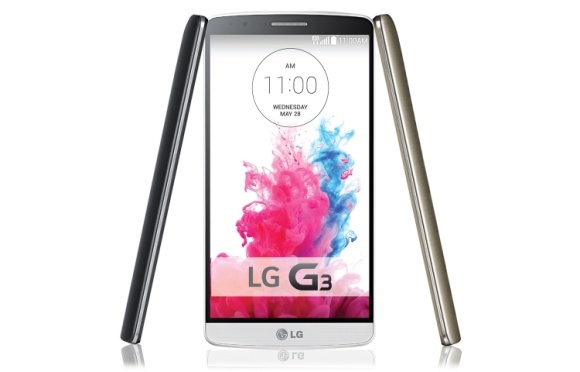 There is no official word on the pricing details of the LG G3 and there is no specific time frame for the US launch either, but LG is promising it won't take as long as the G2 to get it there.
Meanwhile, Sprint has announced that it will be exclusively offering the Gold version of the LG G3 in the United States.
The polycarbonate design along with Quad-HD display and superior hardware specs of the G3 has been the talk of the town. LG G3's 13 megapixel rear camera comes with OIS+ and a few other exciting features.
You can check out our hands on impressions to know more about the LG G3.
D
google nexus is always the basic and lighter version of all smart phones.. but here LG G3 gives us the new flavor of intuitive and aesthetic Graphic User Interface whch pretends to be basic but not. style is completely new.. Simply v can emphasize LG...
D
who said 2k is everything.. Everythng that matters is phone itself.. phone has got many other new features whch r not existing as of now in other smartphones that contrasts a huge diffrnc between LG G3 and other smart phones.. in every aspect (both h...