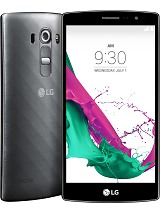 C
This is no 16GB. How can i get 3,5GB from the 16GB. I think it will be 8GB. Some other LG's also got 35,GB of the 8GB for usermemory.
C
I will try to get this if the refurbished iPhones are out of stock. Cause i think this smartphone is a good one
D
when LG is going to stop making LCD screens ? and start doing phones with OLED or AMOLED screens?

Total of 454 user reviews and opinions for LG G4 Beat.