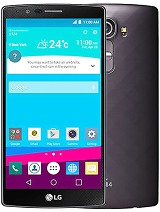 D
Plz guys this phone is dual ACTIVE or dual STAND BY??...... and micro sim or nano?? Thanks
p
Now who will buy s6.this phone has everything which u require.amazing phone .this device will rock in the market.
D
muya, 21 May 2015#such a Thick Phone. nope this is not thick in person
see it and hold the phone you would feel very comfortable not thin due to arc shaped design
6.3mm to 9.8mm
S
specs look great, waiting for professional review. LG must bring one model under 5 inch (pocketable).
p
Lg g4 dual sim is by all means a damn practical phone. It is undoubtedly best available by any definition. I m not an lg employee. Mark my words .... Samsung will be over taken by lg With in max two years. The strengths of Samsung have been adopted by lg and samsung followed the wrong approach by removing memory card n removable battery. Camera of note 4 is better than s6. I checked them both. So lg must be the no 1 phone of 2015. By by Samsung. .. welcome lg.
D
is this dual micro or nano sim?
D
this is really the most practical flagship phone of the year.

dual sims
swappable battery
swappable cover
expandable memory
?
we want your review on this beautiful phone , gsmarena please....
Total of 1069 user reviews and opinions for LG G4 Dual.