The wait is drawing to an end for yet another of this year's major flagship announcements. The LG G4 is coming and invitations for the launch event are more revealing than ever.
An official press image of the back camera highlights its lens' aperture - a confirmation of the fast f/1.8, which was already teased in a promo video. Instrumental in capturing images in less than ideal conditions, LG's lens lets in a whole 11% more light than the f/1.9 lens on the Samsung Galaxy S6.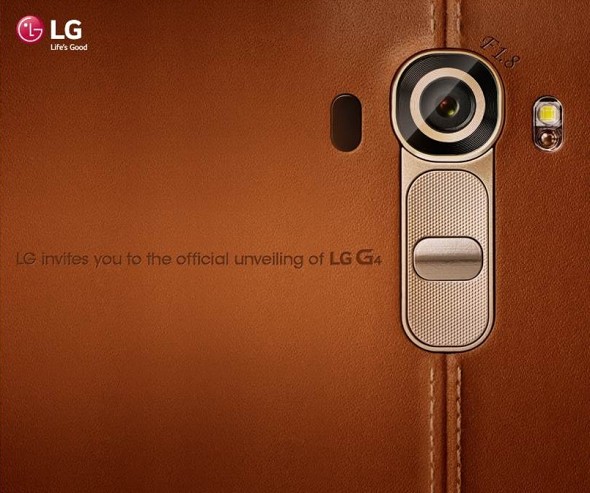 The camera is flanked by a dual-tone LED flash and a laser focus sensor on either side, while the familiar volume controls and power button sit beneath. Overall, it's a typical LG G-series aesthetic.
What's more eye-catching is the leather, which covers the back. Although it was hinted previously, we now get to see it in what appears to be its final form, surrounding the camera and controls, complete with stitching and all.
The unveiling of the new flagship will take place on April 28, with events scheduled to take place in London and New York simultaneously.
D
LG boast about a wider aperture because they know it better than the galaxy s6 camera...they are not stupid to boast something which is not good..LG g2 camera was superior than the gs5 and g3 camera on par with the gs5..LG has proven thier product ca...
?
We were looking at completely different phones super amoled (aka cartoon view) does not work in direct sunlight note 4 was trash g3 handles much better in sunlight in my personal experience
?
and it does really work on g3 it really fast in focusing than any other flagship phone today.
ADVERTISEMENTS