Camera
LG G4 comes with a brand new camera. It has a 16MP 1/2.6" sensor, sitting behind an f/1.8 lens that lets in 80% more light compared to the on found in the LG G3 camera. The lens features 3-axis optical stabilization, compared to the 2-axis OIS on the LG G3.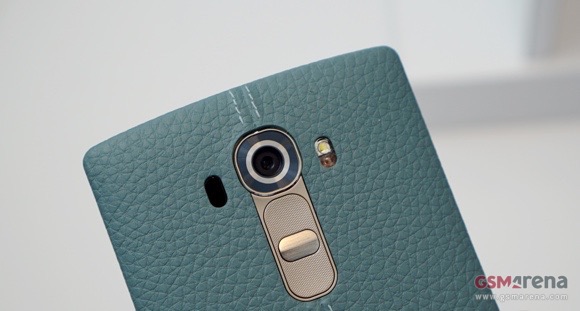 LG has also improved the launch speed of the camera and the company claims the G4 will start its camera faster than the Galaxy S6. Double pressing the Volume down key on the back not only starts the camera but also takes a snapshot immediately.
The camera software features three shooting modes - Simple, Basic and Manual. Simple is just point&shot, basic has more options and manual is the most advanced option.
Manual mode displays a histogram and lets you play with the ISO setting and shutter speed to expose the image just right. There's also manual focus and white balance, plus an Auto Exposure lock toggle. You can also shoot DNG RAW files instead of JPG if you want to process them manually afterwards.
LG updated other parts of the software too. The panorama in particular got a huge boost in resolution and now stitches images up to a whopping 104MP resolution. For comparison, the Galaxy S6 tops out at 60MP and the iPhone 6 - at 42MP.
The camera enjoys special hardware - Color Spectrum Sensor - which LG says is the first of its kind on a smartphone and measures the ambient light to adjust white balance and the flash color.
LG G4 captures still images with impressive quality - one of the best we've encountered to date. There are amazing levels of resolved detail in each shot, coupled with low noise, and stellar colors and contrast.


LG G4 low light sample (ISO400)


LG G4 panorama sample (40MP, shot in landscape orientation)
You can also download a RAW file straight out of the LG G4 camera but you would need a compatible viewer/editor to play with processing it to your taste.
The selfie camera is now an 8MP shooter, a big boost over the 2MP camera of the G3. It also has a wide aperture, f/2.0, for better evening selfies. As before, you can use Gesture shot to snap a selfie hands-free - you just raise your hand (palm open) and form a fist to trigger the camera.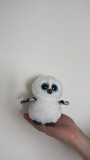 LG G4 front-facing selfie sample
Pixel level processing is not as mature as would have liked, but it is forgivable. Only pixel peepers will find anything to pick on here.
The smartphone can capture videos in 4K and 1080p. On both instances, the content comes out with impressive quality. See for yourself below.
LG G4 2160p video sample (4K)
LG G4 1080p video sample (Full HD)
You can also download an unedited 1080p video sample, straight out of the LG G4 camera (00:05min, 12.6MB).