LG 360 VR
The LG 360 VR headset is quite compact and very portable, and it doesn't require you to attach your handset at its front to use its screen. You still need to plug your phone, mind you, so it powers the headset and stream the content but it can sit comfortably in the pocket of your jeans.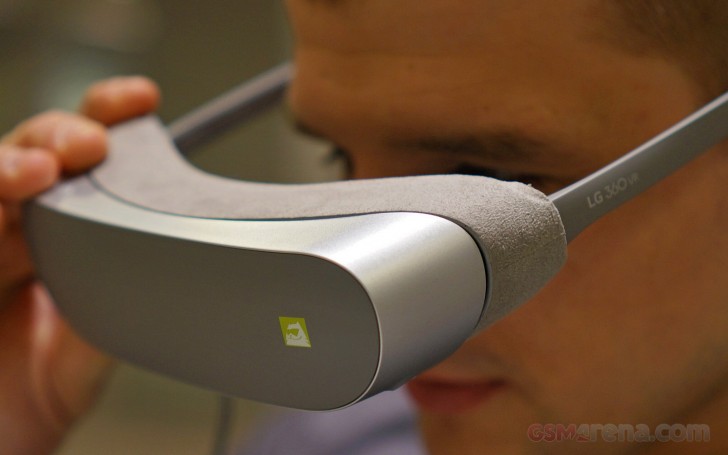 The 360 VR has a setup of dual 1.88" displays, each of 960 x 720 pixels. The 360 VR is compatible with Google's Cardboard app and YouTube 360 multimedia content. Unfortunately, the image quality is far from what the competition has to offer - it's much more pixelated and not as immersing as the Gear VR with a, say, Galaxy S7. Then again it's one of the cheapest standalone VR headsets around, so there is that.
Indeed, the 360 VR is small and lightweight, but its metal bracket fitting the nose is uncomfortable and may render the headset unusable for some. After half an hour of use the metal nose pad left its mark on our noses, as did the temples around the ears.
The LG 360 VR still does a very good job in displaying the content shot with the LG 360 CAM, or other 360-degree snappers, as well as playing online VR multimedia or games. Just don't hold your breath over picture quality or comfort - both had to cut some corners in order to keep the targeted $200 price tag.
The problem is that even so, the Samsung Gear VR costs half as much and offers better fit and more controls. Not to mention the partnership with Oculus, which greatly expands the available content, which is a pretty big deal at this early point. Then again, the Gear VR only works with a handful of Samsung flagship so it's not an option to everyone.