While we already know how much it costs in the UK, we now have information on how much the LG G5 CAM Plus module will set you back in the United States. The G5 "friend" has been listed by retailer B&H photo on its website for $69.99.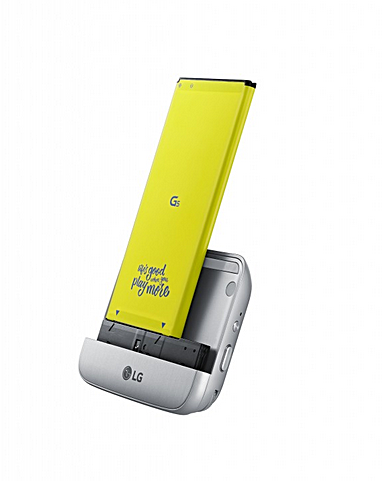 That, if you recall, is less than the $85 price tag LG Korean officially revealed for the device last week. Over in the UK, the accessory is priced at £69.
What's worth mentioning here is that B&H is currently not selling the device - it's available to pre-order. Alternatively, you can also register to get notified when the module is in stock.
In case you don't already know, the CAM Plus is a camera grip that adds 1,100mAh battery and hardware controls including a hardware shutter key, a video button, and zoom dial.
T
Why bother jumping ship when you already have an S4 ?. Seems a bit silly to do so, when you can enjoy the larger sealed-in battery, foregoing your current removable battery in the process. Looks like a win win for you.
?
Too expensive. Rather would get a galaxy s7 for bigger battery
D
If DAC is sold at 100$, many would consider G5. Otherwise, we would wait them to get much cheaper or go for something else (which are coming abundantly nowadays!).