The LG G5 has received a solid price cut in the United States. The device's unlocked model RS988 is currently going for $269.99 on eBay. Other third-party retailers have it listed for well over $300, so it's a deal worth checking out.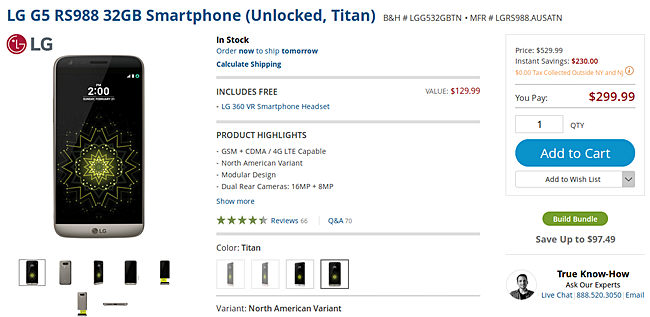 eBay retailer qualitycellz (a Top Rated Plus retailer) is currently offering it in Titanium color. For more information, head to the Source link below.
A
Well, I don't know what's up but on my SE version I got the update a couple of weeks ago. East Europe
?
is there anyone happy with Waiting For Update to their flagship phones? no! never ask when you see light from LG software update, their software engineers are not yet hired.
D
Wait for bootloop..Lg the worst company ever..Doesn't respond to the customers..Will never buy their phone as i owned a g4 with bootloop