Samsung's upcoming Galaxy S7 and S7 edge have starred in a lot of leaks today, and now it's finally time for LG's G5 to shine too.
The next flagship smartphone from Samsung's Korean competitor has been given the full leaked image treatment as you can see - it's had both its front and its back exposed.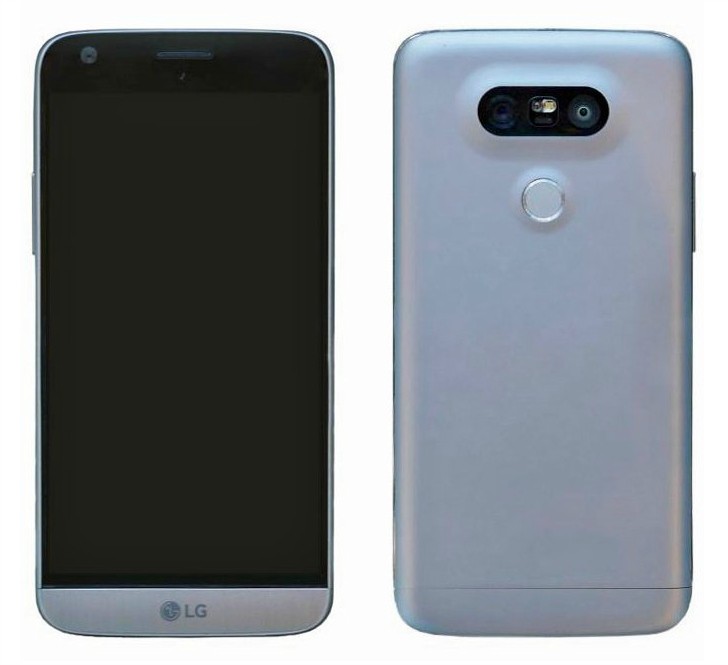 For the umpteenth time, the dual-camera setup on the rear is confirmed, along with the fingerprint sensor siting underneath that. The phone will also have laser autofocus and a dual-tone LED flash.
The volume buttons are on the side, and it looks like the fingerprint scanner doubles as a power button. The handset seems to have a metal build, but that's not entirely certain at this point. The images don't appear to be renders, rather live shots of an actual G5 unit, although it isn't turned on.
The G5 will get official this Sunday in Barcelona at MWC, and it's so far been rumored to sport a 5.6-inch QHD touchscreen, 4GB of RAM, as well as Android 6.0 Marshmallow on board. Qualcomm has already confirmed that the G5 will be powered by its Snapdragon 820 chipset.
D
I hope so... But, I am only a designer, so... what a heck I know. :P
D
Something like a Nokia E90 instead of just a screen day in ,day out,year after year with no soul just miserable slab..
S
LG, y u increase the bezel size, not decrease it ;( The G2 was the best designed phone so far, and it came out 3 years ago and made the g series popular.What happened since?
ADVERTISEMENTS