Mainland Europe is getting the LG G5 a bit later than the US and South Korea, but Amazon Germany will start selling the flagship in the middle of the month and will offer a free Cam Plus grip.
The phone - available in Gold, Silver and Titan - costs €700 and the grip alone is €100, but using the LGG5AKTION code, the grip becomes free. The deal is valid for orders until April 16.
The grip helps shooting with an additional 1,200mAh battery and hardware controls - photo shutter and video recorder keys, plus a zoom dial.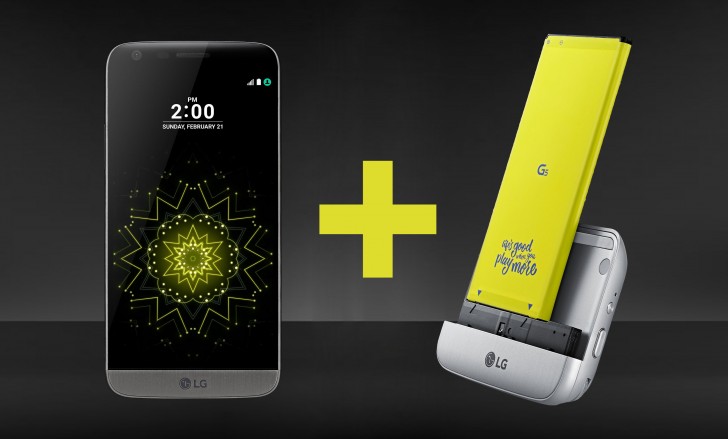 The LG 360 Cam and LG B&O DAC are available too, but you'll have to pay for those - €267 and €150 respectively.
v
For that price I would expect better battery endurance, or bigger battery ...as always it's the main reason many will go instead to samsung,huawei,sony... they shoud split battery in two/ make it possible to not add accessory without restart(taking b...
?
So don't buy LG G5 then? Now leave...