With LG already sending out invites for its February 21 event in Barcelona, eager fans are already discussing the possibility of a new flagship phone – the LG G5, which has naturally given a new spark to rumors about the device, as well.
The latest report out of Korea hints at the possibility of a "modular" design for the LG G5. But, before you start thinking about Google's Project ARA and get overly excited about the possibility of upgrading your future smartphone, we should tell you that it is more of an innovative solution for a thinner design, while still preserving the removable battery.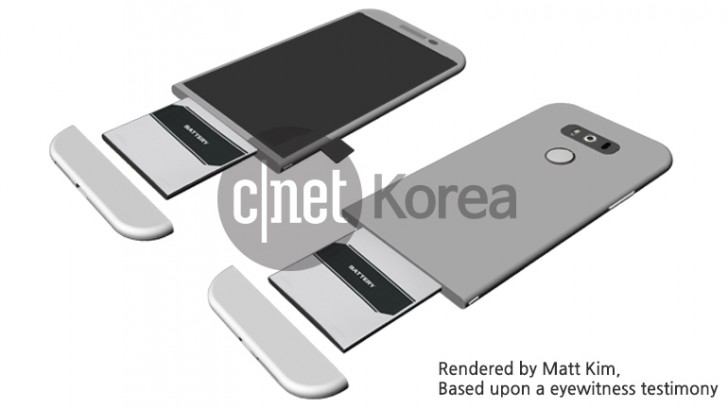 The latter feature has apparently remained a priority for LG throughout the years and a lot of fans do still value the convenience of easy access to the phone's battery – an increasingly hard to find feature in the mobile realm. This, however, undoubtedly introduces some extra girth to a device and in its strive to produce an even thinner device this year, LG has allegedly come up with this new solution. It involves a detachable bottom piece on the phone, which will reveal the battery and allow it to simply slide in and out.
This, of course, would involve some of the hardware to be mounted on detachable connectors as well, like the speaker, USB port, microphone and perhaps a few other things as well, but that shouldn't really be a problem. An alleged eyewitness testimony also suggests that in an effort to slim down the profile even further, LG has decided to move its volume and power controls away from the back and to the side rim once again. All that the LG G5 will allegedly have on the back is a camera and a fingerprint reader.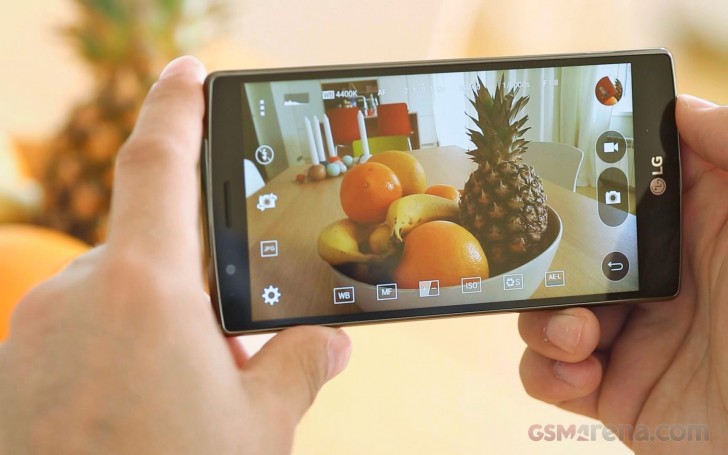 As for the hardware of the device, we still haven't heard a lot, but a 5.3-inch QHD display has been suggested, along with a secondary ticker display, like the one on the LG V10. The new Qualcomm Snapdragon 820 should be powering the phone and the aforementioned rear camera setup will allegedly consist of two modules with a resolution of 16MP (although we can't say if that number applies to both shooters).
w
What do you mean "power efficient" ? Please define that. My note 5 barely lasts a day, and the Xperia Z5 premium has a bigger battery than G4 and V10 which doesn't stay as long as Sony's marketing team are suggesting, but still not swappable. The fas...
B
Wow... Where this thought comes from? Have u ever used any lg phone?
a
The real reason LG had this design for the G5 is because LG couldn't make their phone as power efficient as Samsung and Sony, so they insist in a design that allow to change battery:)
ADVERTISEMENTS