A rebel and a stunner
LG G5 vs Samsung Galaxy S7: A rebel and a stunner
Final words
In the end, neither Samsung's gradual refinement approach nor LG's moonshot come out as the ultimate winners, but we can definitely draw a dividing line.
The Samsung Galaxy S7 has the better hardware. It feels more substantial in the hand and can stand up to the elements - yet ironically, it's the more fragile handset. The screen is perfect and the battery life is long. It provides the better headphone audio experience (though it lost the loudspeaker challenge). The Dual Pixel autofocus is great and we would love to see it in more cameras.
The LG G5's crowning achievement is the camera. In terms of image quality, it beats the Samsung both during the day and at night for both stills and videos. The second camera is genuinely useful as well and will change the way you frame your photos and videos.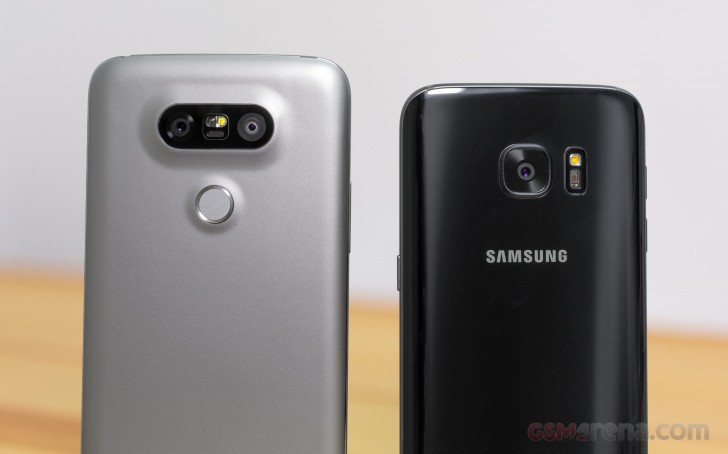 We're still not sold on LG's Magic Slot, but we welcome the removable battery. Maybe down the line there will be a worthwhile module (the B&O DAC improves G5's quiet wired audio output, but that's a $150 fix).
As for performance, the Galaxy S7 is either slightly faster or slightly slower, depending on which chipset you get. However, you can't control which version is available in your region and the differences are too small, anyway.
In the end, we think the more innovative, higher quality camera will be the reason why people would pick the LG G5 over the S7. Samsung Galaxy S7 buyers will go for the well-rounded package with top quality build and screen, next to uncompromising premium looks.