evleaks has released a new image of the upcoming LG G6, which shows the phone in all three of its launch colors.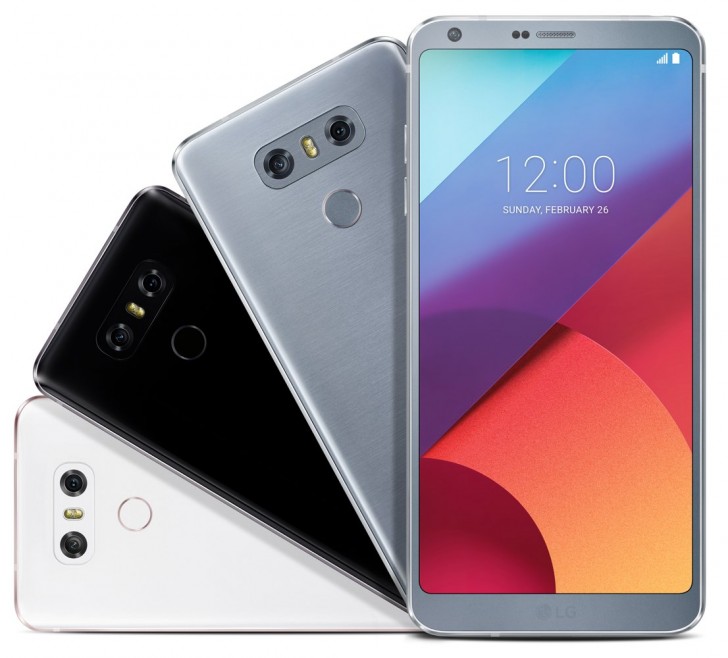 According to the tweet, the phone will be available in "Mystic White, Astro Black, and Ice Platinum". These correspond to white with gold sides, black with silver sides, and gray with gray sides. The white and black models seem to have a glossy finish whereas the gray model has a brushed metal finish on the back.
The color also extends to the front of the device, meaning the bezel is the same color as that of the back of the phone. Considering the phone has very minimal bezels this shouldn't be a major concern.
The image also shows the date Sunday, February 26 at 12:00PM, which is also when the LG MWC event is scheduled for.
?
Today is confirmed that Gs series will be behind Vs series for future. Feel sorry for Gs Fans. Afraid that they will close Gs and focus on Vs. Having 2 flagship with same purpose is bad for business.
D
You do realize you're commenting non-sense, right? You do realize that Huawei's high-end models are not that cheap, and they're better quality than LG's phones? LG makes phones that are expensive, but not worth it.
?
It indeed looks great. However i do wish they would have just world on redesigning the modular idea. Even Samsung is still reforming and tweaking their design and symmetry since the s6 and edge. And it was a hit. And the G5 is no where near what ...