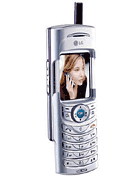 S
Hi , does anyone know if this phone is available in The netherlands?

Greetings
O
I think this is a very good joke from GSMArena.com, this phone doesn't exist, can't find it anywhere!
A
does anyone actuallt have this phone or know where do they actually sell this?
and also around how much is it?
V
The phone looks cool, but where can i buy this phone here in the Philippines. Can anyone help me. Thanks.
R
This cell looks so cool. But why is the stand-by and talk time soooo short?? That's the only thing that sux about the LG phones..
A
How about close that sliding keypad? only 1 line shown but bury in the hole? by the way, if open the sliding thing, it looks like philips xenium 9@9 with color screen.
Total of 132 user reviews and opinions for LG G7050.