LG has unveiled the official release date of the G Flex curved smartphone for Korea - November 12. Its major rival - Samsung Galaxy Round is already available though in extremely limited quantities.
The LG G Flex is different from the Galaxy Round - it comes with a truly flexible body, screen and even a curved battery. It is powered by the same Snapdragon 800 chipset but comes with a lower resolution display, 720p.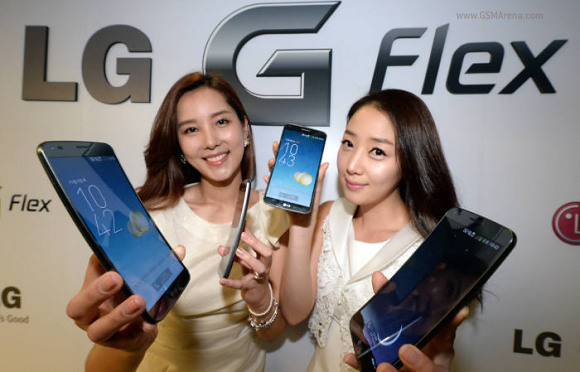 Anyway, what's more important is the LG G Flex will make it to the international markets unlike the Galaxy Round, which will most probably remain a Korea exclusive. LG promises to release the G Flex in Europe, USA and China "as soon as possible". While this is not exactly the answer we've hoped for, it still sounds promising.
There is no info on the pricing just yet.
?
LG G-Flex D958 is listed on Indonesian's Postel. so, yes, it will be available in Indonesia! yoohoo!
D
Most commenters seems to have missed The biggest advantages with a curved screen: Outside in bright conditions a curved screen reflect significantly less incoming light making it easier to see whats on display. Also a curved screen offers some added ...
r
LG has won the race for flexible mobile unlike sammy curve which is rigid i always thought LG is bad at innovation when it come to mobiles thumps up to them for keeping the spirit of innovation alive and kicking and really proving most of us wrong wh...