Camera
The camera app on the LG G Pad 10.1 also derives from the recent G3 but lacks some features due to its less-capable imaging hardware. That includes a 5 MP snapper on the back, complimented by a 1.3 MP snapper on the front.
Options are very scarce - you can say cheese to capture a photo, enable grid view, a timer and geo-tag your images but that's about it - there's no HDR, no filters, no other shooting modes - just a shutter and you're done.
The camera allows you to capture a selfie using the front-facing camera by placing your hand in front of the lens and making a fist. This will activate a 3 second timer and then capture a photo. The option is nice to have but it worked around 60% of the time and made us look a little idiotic to surrounding people.
The G Pad 10.1 creates good-looking images. There's plenty of detail in the 5 MP shots with good saturated colors and nice contrast. The tablet snaps photos reasonably quickly too.
Focusing is fast, although not laser-G3-fast. White balance looks well across the frame and everything is in focus and sharp from corner to corner. In fact this is the only sud-weak point in the camera performance of the G Pad 10.1 - it tends to oversharp a little. The effect looks to enhance the images in zoomed-out position by giving them a finer edge but when you zoom in things look unpleasantly oversharpened.
Still some people prefer this approach - Samsung's cameras are getting rave reviews all the while abusing the sharpness to some extent.
You can check out our pixel-peeping photo quality comparison below where you can pit the G Pad 10.1 against all the devices we've tested.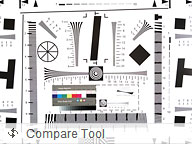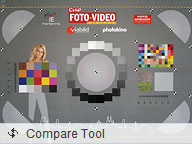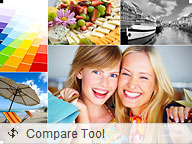 LG G Pad 10.1 in our photo compare tool
Video recording
The camcorder doesn't have its own interface - it's just part of the camera app. Next to the photo shutter there's a video one as well. Videos max out at 1080p, more than enough for this kind of device in our view.
The LG G Pad 10.1 takes good-looking videos, on par detail-wise with the slate's stills. Detail is good and colors retain their pleasant pop. Framerate jumps around 29 to 30 fps ensuring that things look smooth. Bitrate isn't low nor is it too high providing good detail and reasonably low-volume videos on the storage.
Audio is recorded in mono but at a high bitrate of 157 Kbps. It sounds nice but you'll get only 1 channel. Here's a FullHD video taken with the LG G Pad 10.1.
And here's an untouched 1080p@30fps sample straight off the device.
And just for the sake of further comparison here's the LG G Tab 10.1 in our video quality comparison tool. It does okay but really deteriorates in the low-light test.