LG announced the G Pad 8.3 slate at IFA back in September. There were no details on an LTE version back then and all LG said was that it's under consideration.
Amazon DE seems to have some info though, spilling the beans on an upcoming LTE-enabled model of the LG G Pad 8.3.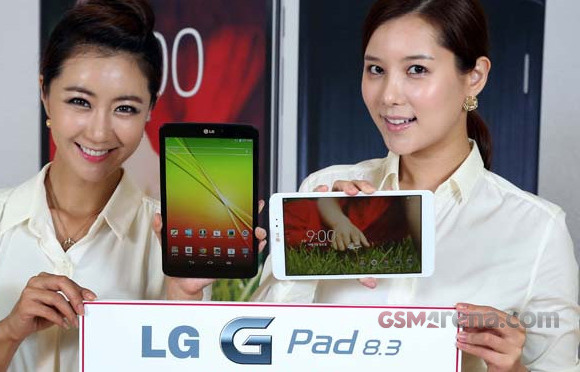 Amazon DE has listed the LTE-capable flavor of the LG G Pad 8.3 for €346.50. There is no estimated delivery, release date, nor is there an official picture. Amazon has uploaded this listing on September 30, weeks before the slate officially hits the shelves.
An LTE version of the LG G Pad 8.3 would certainly be welcome and we hope this is more than a cheap publicity stunt by Amazon. We already have the slate in our office and its review will be ready later today.
a
Wow amazing g2 I have I already
?
If you look at the top right corner of the lg gpad listed in de source, you can still see the 4g symbol. The pruce is € 319 now, at least thats the price i get.