LG has started rolling out Android 4.4 KitKat firmware for various devices available only in South Korea. The first one to get it is the South Korean model of the LG G Pad 8.3 slate. The update is available both via OTA service and LG's Mobile Support Tool.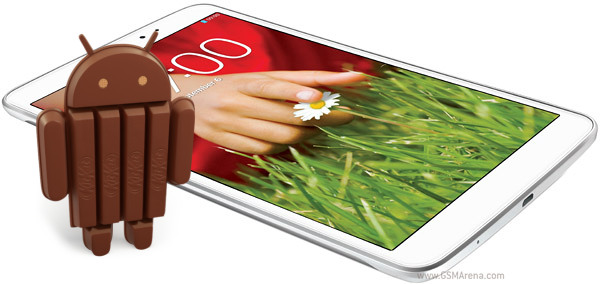 LG Vu 3 has been brought onto the KitKat bandwagon too. Its KitKat firmware is available for all three carrier-bound versions in South Korean, but you must get it via the local LG support website.
LG is working on KitKat updates for four more South Korean models - the Optimus LTE2, Optimus Vu 2, Optimus GK and LG GX. The KitKat upgrades should be ready later this year.
LG has already launched KitKat updates for the LG G2 and G Flex worldwide. LG Optimus G Pro is also getting Android 4.4, but it is available only in South Korea for now. It seems LG is putting quite the efforts to bring its devices on the latest Android version. Hopefully more internationally available smartphones will get the same treatment.
D
i m still waiting for ics update for my optimus 3d max. where as korean 3d cube got it nearly 2yrs ago in 2012.. :p. lg is worst in terms of updates..
M
Again with LG giving Korea exclusive priviledges with getting updates before other LG customers. Never get LG...unless you like waiting in line.
q
Thank you very much. I understand now. It's a shame that GSM arena doesn't provide a secondary camera review/comparison. Many of these tablets are used via skype video chat or similar apps and the secondary camera is important(at least to some users)...