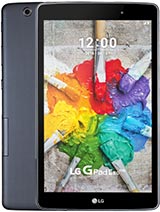 D
Excellent tablet for the money. Various cellphone providers offered these free in Canada. Means you could buy them really cheaply used. Got mine for just $120 unopened. Works very well for watching YouTube, Hoopla, Netflix, etc.

Snappy performance. Great screen. Full size USB port is a nice bonus.
D
The battery life will last a whole day if you use it for just casual browsing, but if you watch videos, it will be around 5 to 6 hours, and if you plug a HDD into the USB port and stream video from it, you are looking at around 3 hours. The screen is quite sharp and responsive and RAM seems quite enough for me.
The deal breaker for me was the full USB port. A HDD will consumes quite a lot of power, so I load off my media onto a flash drive and watch it.
Really happy with it.
J
Im using it now.got it for a month.tablet lags from having not enough RAM.2GB = less than 800MB left for use with your apps making it lag like when im typing right now. The good stuff is big display for movies and games,big battery which can last more than 1day of normal use at low settings,comfort view lets the device turn the screen into black and white which is very pleasing to the eyes,otg and usb slot available, huge microSD capacity for expansion.Bad part is laggy at times due to the RAM(you may delete some apps) slow charging speed takes forever from 0 to 100% battery.made of plastic so be sure buy shock proof casing
?
Updated to Android 7.0 Nougat via OTA. Very, very happy with this device overall.
G
same shit on RAM, no way this will conquer the market same way the firsth g pad 8.3 did
?
When you first get it, do an update and then proceed with a factory reset. LG UI is good, stand tie is good and performance is great.
Total of 8 user reviews and opinions for LG G Pad III 8.0 FHD.