The LG G Pro 2 got its pre-MWC unveiling but the exact launch date was unclear – by the end of the month was as accurate as it got. Today officials from an unnamed Korean telecom reportedly pinpointed February 21 (this Friday) as the exact launch date.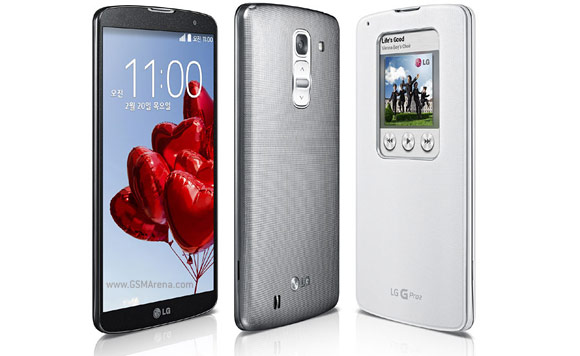 The 5.9" phablet will come out in its home market first and then start to spread out, reaching other Asian countries in March. Europe and the US will have to wait – the telecom officials only said "much later." Initial information was for a May launch, later revised to "not before April".
The LG G Pro 2 packs a 13MP OIS camera, Snapdragon 800 chipset, 5.9" 1080p screen and runs Android 4.4.2 with extensive LG customizations.
Thanks to everyone who sent this in!
n
why do people says note3 was boring or not good at all?...well maybe they cant afford to have it hahaha...good to know i have my note3-lte...and for sure im gonna get that g pro 2 hahaha...
D
Looks like the g2 with a bigger screen or is it supposed to :S
J
I will buy this tomorrow.