According to a Korean newspaper citing LG representative, the company has been selling the LG G Pro 2 like hot cakes in its home country. Despite the relatively high price tag of KRW999,000 or about $927, the phone is even outselling the LG G2, the official said.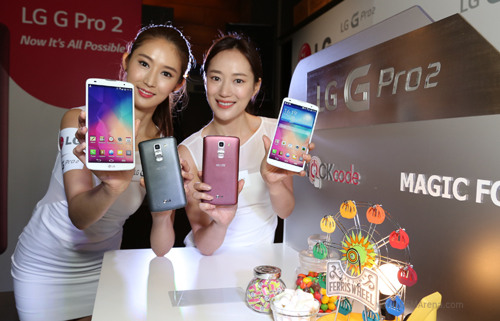 Additionally, the announcement of the Samsung Galaxy S5 is making LG reduce the price of the G Pro 2. There's no official information on exactly what price cut the G Pro 2 is about to get, though. In any case, the reduction is going to happen in the very near future, according to the LG insider.
Currently, the 16GB Galaxy S5 retails for KRW800,000 (about $742) in South Korea, so we guess LG is going to reduce the price of the G Pro 2 to about $800.
The LG G Pro 2 hasn't made its worlwide debut just yet. It's going to be interesting to see the phone's price in Europe. There, the Samsung Galaxy Note 3 retails for about €450, so LG should probably try and come close to that price if it wants to make the G Pro 2 relevant.
?
It's available in Taiwan officially....at an affordable price.
?
I can't believe they priced it so high to start off!!! I guess it was to gain some initial profit of the first buyers before reducing the price to compete... Or maybe they just feel safer dropping the price only because it started selling well.