The fate of the LG G Pro 3 has been an unclear one and the project was reportedly put on hold a while ago in favor of focusing on the G4. With the mainstream flagship now out and doing well, the company is apparently back on track for releasing a follow-up to the G Pro 2.
If this latest leak is to be believed, the high end phablet will sport a large 6-inch display with QHD resolution. You'd not be surprised to hear that the G Pro 3 will likely be powered by the Qualcomm Snapdragon 820 chipset, but it will also have 4GB of RAM, so we could expect some serious multi-window multitasking. There's going to be 32GB of built-in storage as well as a microSD slot for expansion.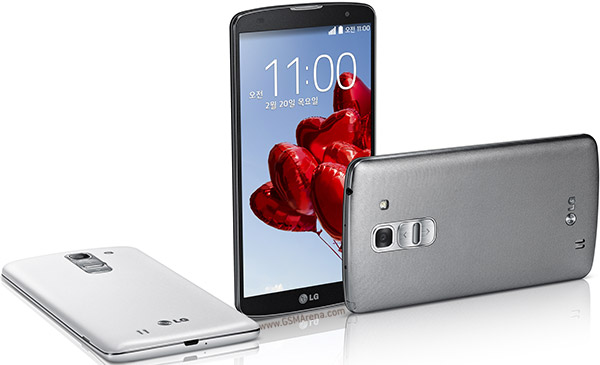 The sources claim a 20.7MP primary camera and that carries a bit of a Sony vibe, though it could well be the 10:7 Toshiba sensor, utilized in this year's HTC One M9 and the lot. An 8MP selfie shooter will also be on board.
The handset is tipped to come with a fingerprint sensor, and we speculate it may be yet another feature to join the camera and the proprietary control layout on the back. That said, LG was believed to be skipping fingerprint reading and jumping straight to iris recognition, but it may be reserved for the G5, indeed.
The smartphone is said to be released by the end of the year, but what sounds less exciting is the rumored price. At $790 it's not exactly affordable, though befitting a top-end 6-inch phablet.
A
I shall buy a g pro3 as early as possible.
J
Still waiting for Pro 3. When will it be release? Until now no news
?
yeah whatever happened to this phone? I would dump my Note 4 for this in a heartbeat if it lives up to the expected specs. the newer Notes are all disappointing, not big enough, not removable battery, no FM radio