The LG G Vista has been in the news (or rather, in the rumors) quite a bit lately, but so far only through a few leaked renders showing it.
Now though, thanks to the latest leak, we have its most important specs to talk about.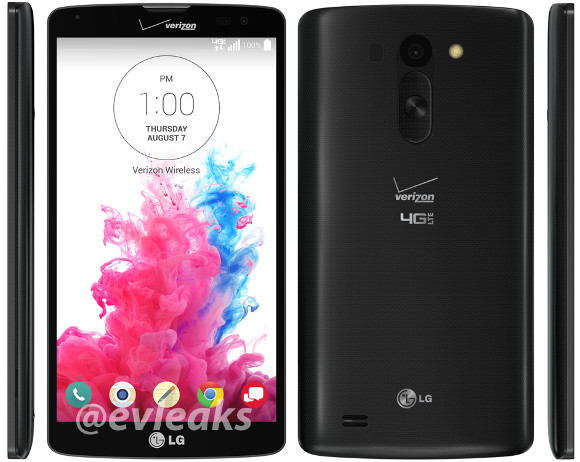 The smartphone may be Verizon's own interpretation of the LG G Pro 2 Lite (a possible successor to the G Pro Lite from last year).
It's said to come with a mid-range Qualcomm Snapdragon 400 chipset with a 1.2 GHz quad-core Cortex-A7 CPU. That will be aided by 1.5GB of RAM, as well as 8GB of built-in storage space.
The G Vista shall also have a 5.7-inch touchscreen, though it will make do with just 720p resolution. That is par for the course for a mid-range phablet however.
An 8MP rear camera and a 1.3MP front snapper complete the package, one that's due to be powered by a pretty beefy 3200 mAh battery.
Finally, you should expect the LG G Vista to run Android 4.4 KitKat from day one, and sport the model number VS880. None of the above should be taken for granted, though, as this is just a rumor for now.
D
LG G Vista... Will the phone run Windows Vista? *joke*
G
Extremely weak specs. This phone will bomb. I was so looking forward to the successor to the Optimus Pro. Hard to believe corporate execs who are paid such large salaries could be this inept.
?
At least the battery time should be impressive