The LG G Watch has just started selling to users and Google Play but already we're hearing of a G Watch 2.
More so the second generation of LG's brand new smartwatch could make an appearance as soon as this IFA fair in Berlin that's set to begin in the beginning of September, according to an LG official speaking to KoreaTimes.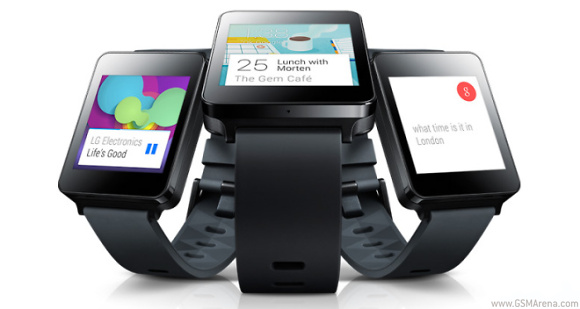 It's unclear whether LG will show the G Watch 2 to users or have a media and business clients-only affair.
The source point that the LG G Watch 2 could have an OLED panel made by LG Display and make use of a Qualcomm chipset. LG was reportedly eyeing its in-house Odin chips for the task but they aren't yet ready to make it to commercial products.
LG is obviously looking to build a strong presence in the growing smartwatch market now that Motorola's 360 and Apple's iWatch are set to make a big splash. Samsung is also on the move with its Gear Live and Tizen-powered Gear series smartwatches.
p
Sony Smartwatch 1 had an OLED screen,and it was very bad in sunlight. For the SW2 they made the best screen I have ever used outdoors,it reflects the light in the sunlight and you can see and read everything,you lose some color,but you still can ea...