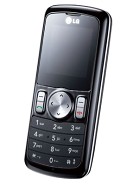 P
doubles as a touchpad and the handset will also support multi-touch. It also become clear that the keypad is made of glass, rather than plastic.

The LG GD900 Crystal will run the LG's S-Class UI with a lot of touch related goodies. The handset will feature multi-touch input as well as gesture support. This means that features like the two-finger zoom we saw on the Arena will be available for the Crystal users too.

There will also be some new staff on the LG Crystal. For example writing an 'M' would launch the MP3 player and drawing a circle controls the volume.


LG GD900: see-through keypad

We are also more than pleased to know that the GD900 will have haptic feedback. The LG GD900 also has handwriting recognition, which isn't too frequent on phones with capacitive screens.

Some improvement is done in the web browsing department too. The GD900 will offer 'mouse mode' for a more convenient browsing experience. This means that you will be able to control a virtual mouse with your touch keypad, much like you would do on a laptop.

The LG GD900 Crystal will hit the European and Asian shelves in May but its pricing is yet unknown.

Note: Sponsored advertising links are in green.




V
check out gsmarena 32 mb internal memory and not mp3 ringtones . is this possible ?????????????????????????????????????
j
common lg it feels boring to see polyphonic again and again. move to mp3 type in low range. samsungs b100 will be better than this if it not supports mp3 ringtones.
a
if this supports mp3 ringtones type then launch it in india in low range of 1500 to 1600 rs. it will be hit the low end market and could fight with samsung B100 GURU.
Total of 67 user reviews and opinions for LG GB102.