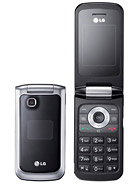 M
Does anyone have problems with the bluetooth connection, 'cause I have. I cannot transfer any data from the device to the computer, but I can from the computer to the cell. Does anyone know what's the problem?
m
Hi!
I would like to know if this phone is now available , in france

Thanks
b
only had phone a couple of days but love it the camera aint the best but it works at least numbers are large for my not deft fingers and it is a flip so the screen dont get scratched when i work its light but seems well built what more could i ask about time we had a cheap flip
Total of 128 user reviews and opinions for LG GB220.