One for everybody
LG GM360 Viewty Snap and GT400 Viewty Smile review: One for everybody

Introduction
Today we got a special Viewty deal — two-for-the-price-of-one. The Snap and the Smile are nearly identical. One's got a better camera, the other has 3G. It doesn't look like a choice you'd want to make but let's be honest here – you won't be spending a fortune on either of them. Design will be a decider as well.
The LG GM360 Viewty Snap flaunts a 3" WQVGA touchscreen and a 5MP Schneider-Kreuznach-certified camera with LED flash. Social networking integration sweetens the pot, but the lack of 3G is a disappointment.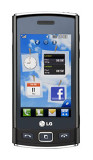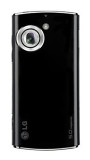 LG GM360 Viewty Snap official photos
The LG Viewty Snap has a distinct Chocolate flavor in the styling and, with a good still camera and SNS, it might edge out the LG KM570 Cookie Gig from the hearts of teens and tweens alike.
Viewty Snap over Viewty Smile
Social networking integration
Schneider-Kreuznach certified lens and a LED flash
3.5mm audio jack
Now it's LG GT400 Viewty Smile's turn – almost the same hardware as the Smile, this time with faster data speeds. However the fancy label on the lens and the LED flash are gone, as is (rather strangely) the 3.5 mm audio jack.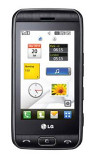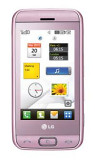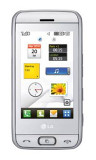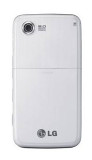 LG GT400 Viewty Smile official photos
We'll see what difference that Schneider-Kreuznach label makes, but the readily accessible microSD slot is instantly appreciated. The missing audio jack is another matter – you have to use a USB headset with the Smile.
Viewty Smile over Viewty Snap
3G connectivity
Side-mounted microSD port
Accelerometer for automatic screen rotation
Slightly higher battery capacity
Less restrictive UI
Music recognition service
Matte fingerprint resistant plastic and better looking buttons on the front score a point for the Smile. But it's not just looks that separate the two – if you spend a lot of time browsing (or use USB tethering), you'll benefit a lot from the 3G connectivity, especially in the absence of Wi-Fi.
So, here they are – so similar yet different enough to have potential buyers sitting on a fence. The LG Viewty Snap is for the younger crowd – they take lots of photos, check their Facebook page a few times a day and carry around loads of music on their phone.





The LG Viewty Snap and Viewty Smile on our test range
They will just have to bite the bullet and go back to the dark ages of EDGE. Not so with the LG Viewty Smile. It's more neutral in features and styling, so it will appeal to a larger audience.
We'll let these two slug it out in the hardware part of the review and then go over the software. Keep in mind that both phones we're testing are pre-release units and things might change in the final version.
D
Problem here with this phone is that it takes a step back from what the LG Viewty Renoir and Arena have established. Missing things like a 8MP HQ camera, 8GB memory, accelometer, capacitive touch screen, 3.5mm jack, Dolby surround MP3 player, wifi, 3...
M
i cant view youtube in mg lg gm360..it appears not supported...what should i do to make it work? pls help me...thanks
L
Artilecs like this just make me want to visit your website even more.