LG took the wraps off the Ice Cream Smart flip smartphone in Korea. The casually characterful handset is the second flip phone from the Korean manufacturer after the LG Wine Smart that debuted in September last year.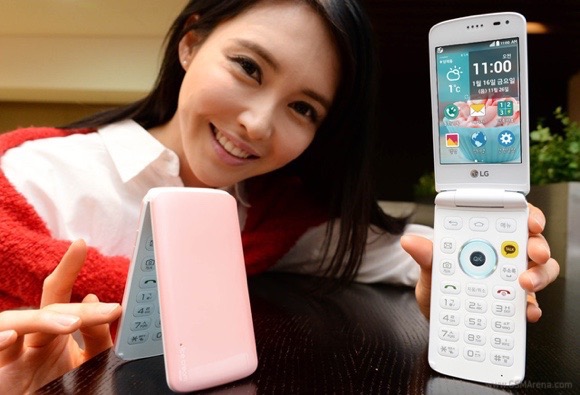 In terms of specs, LG Ice Cream Smart packs Qualcomm Snapdragon 400 chipset with 1.2GHz quad-core CPU, 1GB of RAM, and 8GB of expandable memory. The device's display is a 3.5" unit with a resolution of 320 x 480 pixels.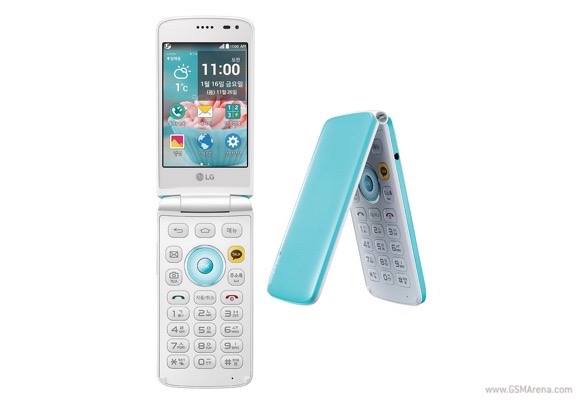 An 8MP main camera, VGA front-facing snapper, and full connectivity suite that includes LTE and DMB-TV round up the highlights in the device's specs. LG Ice Cream Smart boots Android 4.4 KitKat.
Physical measures of the smartphone are 118.6 × 59.4 × 16.9mm. A removable 1,700mAh battery powers the device.
Don't expect to see the LG Ice Cream Smart outside of Korea. The handset will clearly be aimed at younger users in its motherland.
B
I want one NOW! Why is it that the U.S. is always the last for anything new in cell phones? Can someone contact me when I can buy one?? Please! Pretty Please!!
n
is this available in us?
ADVERTISEMENTS