LG is allegedly working on a second custom NUCLUN chip, aimed at the Exynos 7420
ARM is great, like powering most of the mobile industry great. But to stand out among the crowd you often have to go beyond a standard chipset. Custom SoC and core development are a risky venture, which has panned out quite nicely for some, like Samsung and Apple and not so much for others, like Huawei.
It is a little known fact, but LG has also tried its hand at custom architectures in the past with something dubbed the NUCLUN chip. Now, new rumors suggest that it is hard at work on a second generation that is intended to take of Samsung's current gen Exynos 7420 powerhouse. A new leaked benchmark allegedly gives us a preliminary glimpse at what LG has achieved thus far and it is impressive to say the least, boasting over three times the performance of the Galaxy S6.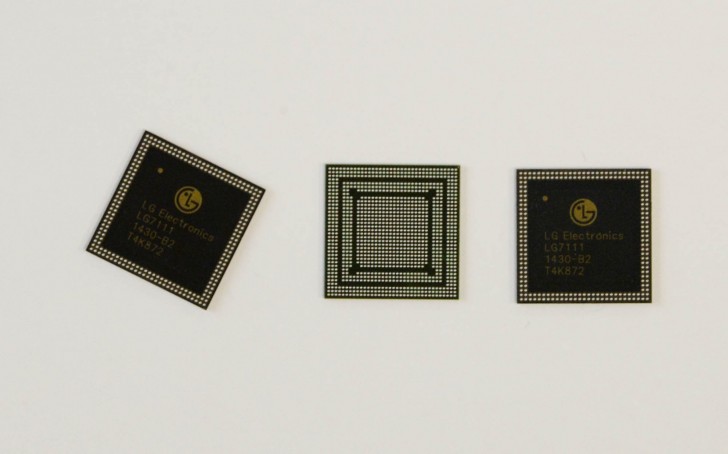 Now, this all sounds fine, but if you are scratching your head and wondering what this NUCLUN chip is and how come you have never heard of it, well, there is a pretty good reason for that. The first version was an unmitigated disaster that was plagued with overheating issues and never really made it outside South Korea. Keeping this legacy in mind, we naturally tend to be a little skeptical of a successor to the short-lived NUCLUN venture and even more so of the alleged benchmark results.
But, let's give LG the benefit of the doubt and look into the scoop. As the story goes, the new chipset will be an octa-core model, employing two clusters of powerful Cortex-A72 cores in a big.LITTLE setup. One cluster will run at 1.5 GHz, while the other all the way up at 2.1 GHz. So, from the looks of it, the cores used by LG will still be standard, only in a custom chip architecture.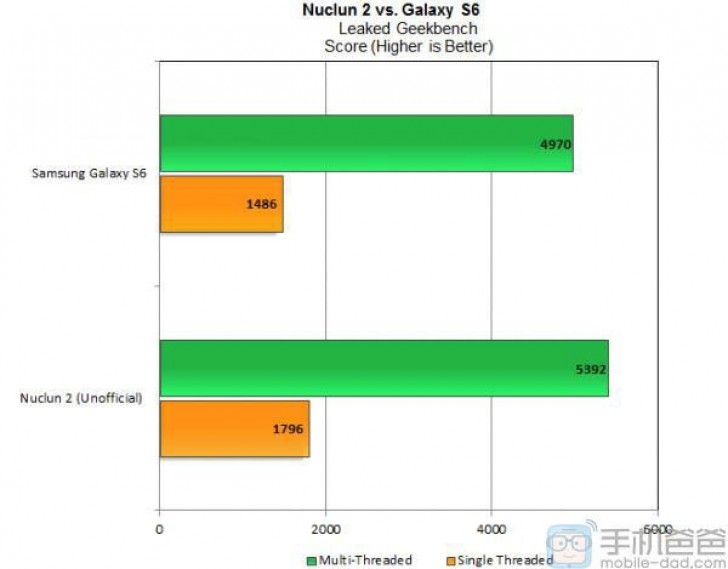 The manufacturing process is also said to be a one familiar to the industry - 16nm, courtesy of TSMC, which is allegedly cooperating with LG on the development of the new hardware. As for the enclosed benchmark results, we will leave it up to you to decide whether to believe them or not, but frankly, they seem quite "overstated".
i
you won't believe but lots of people with buy that phone with that kind of super specification. Hell, I will buy it if it cost less than $3000.
?
but since we are in a dream world and comparing apples to oranges, i know i want my next phone to have 3 r9 series radeons in crossfire, with 4amd fx processors just like in a blade server and 16 GB DDR5 ram , and a new samsung 16TB SSD drive. also m...
?
they deffinently beat those intel atom chips , since there the only ones which intel can put into a phone.