LG introduced the goofy looking AKA smartphone meant for the kids in Korea last year. Now the company confirmed that the AKA smartphone will be made available in other markets such as Hong Kong, China, Taiwan, Singapore and Turkey. Last week the phone was introduced in Taiwan.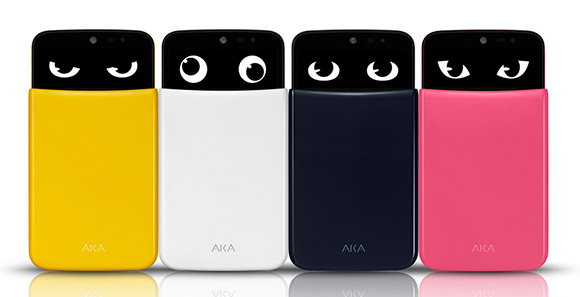 The smartphone has eyes popping out to of the case to create an emotional connection with the user. The smartphone is available in four different personas - Eggy in yellow color who is like a compulsive lover, a goofy yet impulsive Wooky in white, Yo-Yo in pink, perpetually on a diet, and music-loving Soul in navy blue color.
Each of the colors have a personality and the eyes work like a notification reminder with different emotions. Even the color of the eye changes according to the type of notification you have.
The new AKA phones feature a 5-inch 720p display, 1.2 GHz quad-core processor with 1.5 GB RAM, 16 GB built-in storage, Android 4.4 KitKat and runs 2610 mAh battery. The AKA phone is priced at $455 in Korea for now.
?
dolar values almost as much ad euro.
?
Looks like gsmarena stopped describing this $400 phone as MIDRANGE. Haha.
?
The successor of AKA phone is LOL phone...
ADVERTISEMENTS