We have seen couple of images of the LG isai FL for Japan before. Although this particular handset will be exclusive to the Japanese market, it is widely believed that the upcoming LG G3 will be based on this device.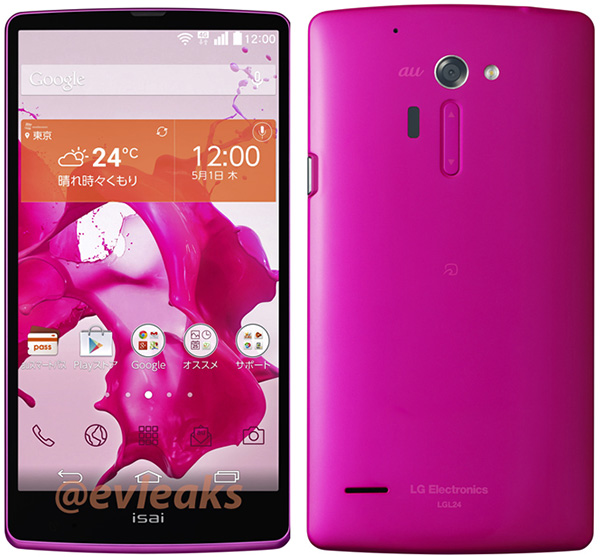 In the past we have seen the phone in white and blue colors. The same source - evleaks - has now revealed a bright pink shade, which is almost customary for the Japanese market.
Along with that we also have some specs this time, including a quad-core Snapdragon 801 SoC clocked at 2.5GHz, 5.5-inch LCD rumored to be at 2560x1440 resolution, 2GB RAM, 32GB internal memory with microSD support, 3000mAh battery, IPX7 rating which means it is water resistant and Android 4.4 KitKat.
J
LOL ................. we are Pakis got it :P
?
Besides improving RF signal quality compared to metal chassis phones, plastic also improves resilience to force, e.g. when dropping the phone on the ground etc. In a stiff metal chassis all forces are transferred to the vulnary parts inside the phone...
D
I have heard People who are Cheap prefer their Phones to be in plastic rather than any strong material. That's why many choose Samsung for their cheapness in the built. I really don't understand why would the people pay tonnes of money to buy somethi...
ADVERTISEMENTS