The LG K3 (2017), which was unveiled back in December last year, is now available for purchase in the United States. US Cellular has the device listed on its website, and is offering it for $19.99. That's a discount of $70 compared to the phone's official price.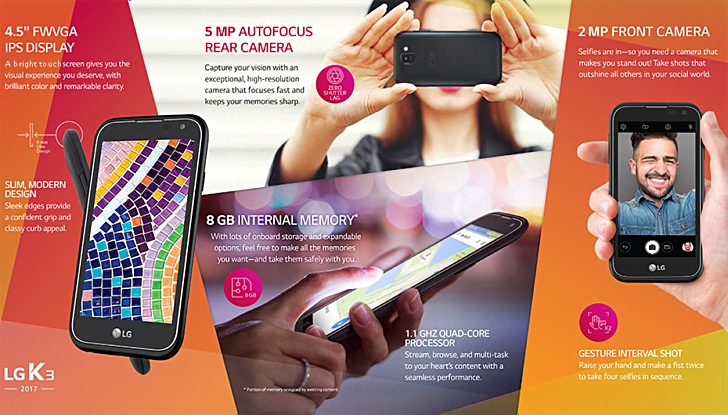 Specs-wise, the handset is powered by a Snapdragon 210 SoC, and sports a 4.5 inch display of 480 x 854 pixel resolution. RAM is 1GB, while internal memory is 8GB. The device features a 5MP rear camera and a 2MP front shooter. It packs in a 2,100mAh battery, and runs Android 6.0.1 (Marshmallow).
-
Didn't realise I was complaining about the PHONE...
?
Go back to 2013 when 'budget smartphones' were either old android phones, beat up and grimy iPhone 3GS's, or Android phones running FroYo that were crap-tier before they were even old. Some of you have no idea how different things are now compar...
?
Complaining about cheap phones sold for only twenty dollars. I'd say you don't know how good you have it.