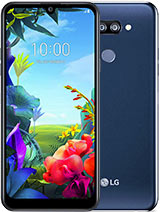 ?
Anonymous, 13 Jun 2020Is the phone able to take screen shots? Basically every phone can take screenshots
M
The phone is very good, it has a good receive level (I'm seeing -114dBm) which allows reception where a few of the others drop out.
Easy to drive, and yes it does have a radio.
The speaker is also able to deliver a decent level.
I bought a second one for another family member.
Price is also was very competitive considering what it does.
M
I'm using this phone, it does have a radio which works. It should be "Yes" for Radio
n
why LG has problem with radio ? how many bucks are they going to save on it ?
334
138
For a K series phone it seems decent
Total of 13 user reviews and opinions for LG K40S.