LG is offering two-for-one deal across multiple European countries. You can buy the LG G6 (H870 version with 32 GB storage) and get the LG K8 (2017) in titan color for free in Germany, Romania and Spain.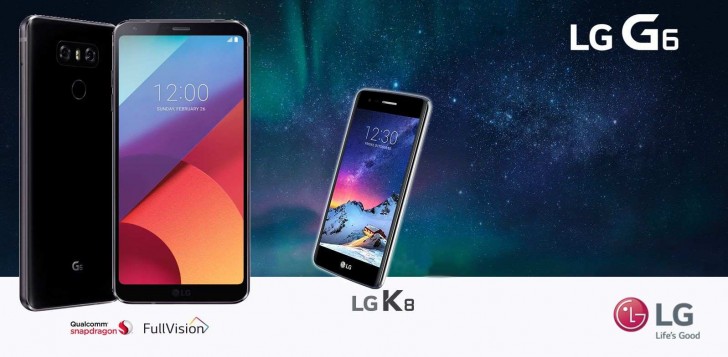 Promo image from Orange.ro
German online retailer Saturn.de offers the LG Bundle, but it is available only via the LG G6 listing. Then, above the specs and price, you can find more info about the sweet deal. Everyone who buys the flagship for €749 will receive the LG K8 (2017) by May 15.
The bargain is similar in Spain. Until the end of April, you can get a gray LG G6 with a titan LG K8 (2017) for €749 in cash on Orange.es. New customers of the telecom may get the combo in 24 installments for €22,90 per month, but if you are already a subscriber of the operator, the deal is €20.90/monthly.
Orange also launched the promo in Romania. Black LG G6 with titan LG K8 (2017) is only €719 on the telecom's website. The promo begins on April 20 and ends on May 7.
Thanks for the tip, Josip!
t
Oh really its a bargain
D
Things must be getting desperate at LG. So much for the LGG6 getting a head start on the S8. Nice enough phone and im a fan of the wide angle cameras but think LG have missed the boat with this one, even with a BOGOF offer