The LG KC780 8 megapixel cameraphone is now officially confirmed, as we managed to snatch a press photo of the upcoming slider. We don't have the specs of the KC780, but we know that it's being touted by LG as the slimmest 8 megapixel phone to-date. That means it has to be slimmer than 13.8mm to qualify and beat the Samsung M8800 Pixon.
Update 30 Sep: We just received the first live shots of the LG KC870, check them out at the bottom.
The LG KC780 made its first appearance last week in a blurry, under-the-shelf photo, but this time we have a nice pic for you to enjoy. We still don't know more details about the handset than we already had last time, but you know, a picture is worth a thousand words.
And by the way, we also received a hint that LG will be announcing a new slim full touch handset tomorrow that promises to break the barrier of affordability. But more on that when the time comes.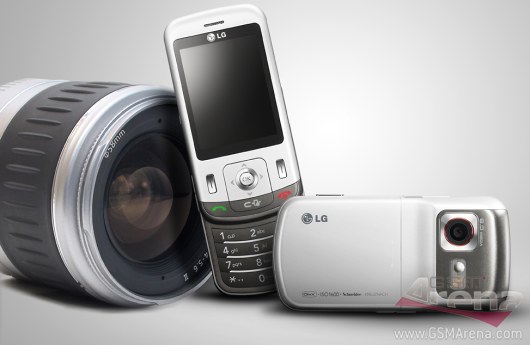 The 8 megapixel slider LG KC780 should be able to offer quad-band GSM support and even limited touchscreen functionality - only in multimedia applications much like the LG KF750 Secret. We can also expect 30fps video recording - but that of course is a no-brainer for LG cameraphones.
Update 30 Sep: We just received the first live shots of the LG KC870 - believe it or not - right next to LG Renoir. Just by looking at them, it's hard to tell which one is slimmer, but the guy who sent this in, says the KC780 is no slimmer than Renoir.
We'll keep you posted of any new info that comes by.
d
it is great that it is having 8 megapixel camera,but it looks like camera from its backside
A
Worst phone I've ever owned. Slow, unreliable and unpredictable, poor messaging utilities, poor organiser, crashes all the time. I've never known technology to be frustrating. I don't know if all LGs are this bad but I for one have been put off for l...
t
lg kc780 it the phone to get my freand from work go a lg kc910 and he hate the touch screen IT DO NOT WORK but the lg kc780 it the best the camera is still 8 mp but better photos and the keys are good to i love the phone.
ADVERTISEMENTS