Adequate organizer and applications
LG KF510 has good time-managing capabilities, even if some of the applications in the organizer do need a little improvement. All the basics are covered and there are more than enough applications available.
The calendar offers daily and monthly view and event setting. However, there are no different types of events so you will have to customize every entry yourself. You can also set up an alarm to remind you of the event at a given time.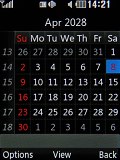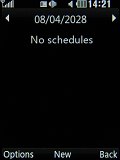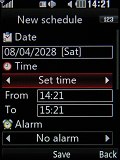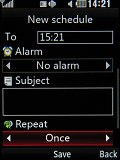 The two calendar view modes • setting up a new schedule
The other organizing features include text notes and an alarm clock. The alarm clock is really advanced on LG KF510. It allows you to set up to 5 different alarms, each with its own name, ringtone and repeat interval. There is also a voice recorder that can come in handy for making voice memos.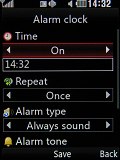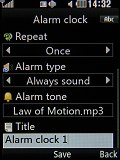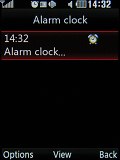 Alarm clock application is very nice
The calculator offers a good number of options and functions. Its navigation is also very nice and easy to control with the touch pad.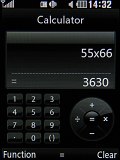 Calculator offers a decent amount of features
The World Clock application is a nice little helper that can tell you the current time in any time zone. In terms of layout and graphics, it's really great and it also has an extremely large database of cities for each region and time zone. The only thing missing is a search option to make selecting a location easier but that's something we can live with.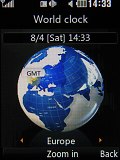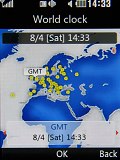 World clock application has nice graphics
Next in line is the KF510 document reader. It is an Access powered application and is capable of handling all popular document formats - .xls, .doc and .pdf are all covered. In addition, it has nice interface and good functionality. Add the pleasing speed and you'll understand why we are so pleased with it.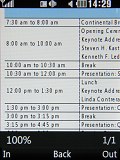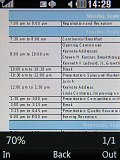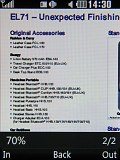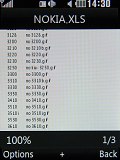 Document reader handles all common document file type without any trouble
Finally, there's a stopwatch and a unit converter - they both feature a decent level of user-friendliness. However we aren't really pleased with the set of conversions the unit converter has to offer. It still has the most commonly used ones (temperature, volume, velocity etc.), so it might just be welcome by most users.
Games onboard are nice
LG KF 510 comes with two games preinstalled. The first is a collection of a few mini-games and is the same as the one found on LG KF600. It is however not as easily played with the touch pad as it was with the InteractPad. On the other hand, you can use the alphanumeric keys for that purpose, so it isn't that much of an issue actually.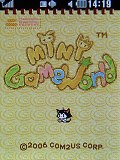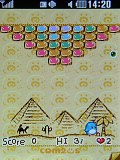 Mini GameWorld packs in a number of very simple mini games
The other game is a java version of the popular Japanese game of Sudoku. We did like the navigation around the board and find the game as good as if played on paper.
Final words
Recommending or not the LG KF510 is a tough call. Provided especially that the handset hasn't yet officially hit the shelves and its retail price is still unknown.
What's beyond any doubt though is that LG KF510 is a very sleek and fun to use phone. It does have a few flaws in the user interface, some of which aren't that minor either (read file management). It still is a nice step forward for LG in terms of user-friendliness. Not the least, the build quality is great and the phone does feel great to hold.
We would recommend it to all willing to consider the LG KF510 to try its user interface before plunging into a purchase. Even if it's not as much of a novelty as the KF600, its navigation is far from traditional. Now, that would be enough of a selling point for some. Plus, all those who find the KF600 too audacious for its InteractPad, seem to have a good enough alternative.