Seems like LG has kept some of their brand new handsets from making a debut at the MWC 2008 in Barcelona. As a recent information leak suggested, LG will be presenting three new fashion handsets under the KF model designation.
As unwiredview.com reports the LG KF750, LG KF300 and LG KF240 will be all announced at the CeBIT telecommunications and IT show in Germany next week.
Codenamed Libra, the LG KF750 is higher end slider with a mixture of LG KF510 and LG KF600 touchpad navigation solutions. The 3G-enabled LG KF750 will also have a QVGA display, 5 megapixel camera, video calls camera, 160 MB of internal memory and a microSD memory card slot. And some guys in Romania are already selling a prototype for about EUR 400.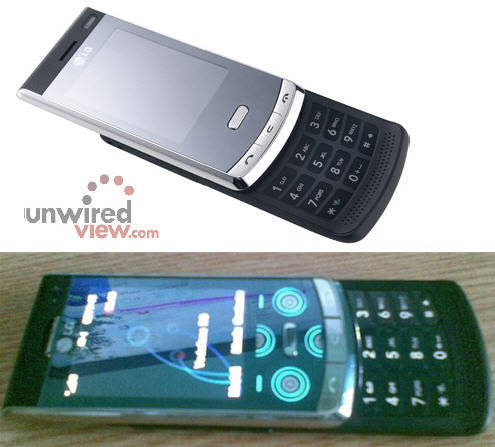 The LG KF240 is expected to be announced this week, being immediately available in Latin America, China and other Asian countries and later on in Europe and CIS. It's a 2 megapixel music-oriented phone with fashionable looks, but so far no images are available yet, expect an update.
The last of the bunch - the LG KF300 is obviously cooking, but no further info is available for the time being.
s
this phone is very good i buy it so nice and cool and it's light and elegnt
?
how much for the phone??
?
i was priviliged to play with the kf750, its pet name is libra, a very nice phone, very elegant and loaded with cool features, the touch pad is great, very sensitive, and very elegant, in a nut shell, this phone is great
ADVERTISEMENTS