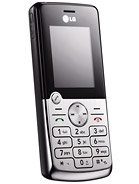 a
is it able to open html pages or mean to say www.msn.com/www.yahoo.com/or nay other computersites?

plz reply me as soon as possible.
my id is amandeep_17@hotmail.com
K
Its cheap and nice...Sound clarity is very good..
a
how much is the expandeble memory
Y
Very cheapo looking phone. Seems like a OEM China phone, very plastic, not value for money and battery is not that good. I bought the Philips Xenium 9@9q instead.
T
motorola C650 DONT U THINK
ENY 1 SO wel i like it wont be as go0d as the baby se w200
?
dis fone is full value fo money........??

v
is this phone has EDGE enabled or not, somewhere its mentioned it has EDGE but here in this site its reviewed as its not an EDGE enabled phone, If anyone used this phone then pls let me know
K
How is the battery backup? Say, if it is used for 15mins talking & 2hr FM every day approximately for how many days will it last?


S
I read from a print source that the screen is 240x320. If it's the case, the screen is gonna be similar to that on the W880, 240x320 on an 1.8".
Q
It is good, the Music is very good and clear. I bought it for 4.75K. Fully satisfied for the money i paid.
A
sure this phone is value for money it's the best choise
I think lg want to be number 1 in mobile barnds
lg u must still in this line
Iam sure you will make abi trun in mobile world
?
music is gud orNOT?????????
s
someone tell meis this good??has gud value for money????thanx if areplied

Total of 554 user reviews and opinions for LG KP220.
ADVERTISEMENT