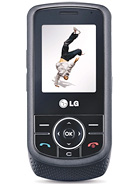 a
I`ve just bought this phone a month ago and so far, for the reasons I need it, i am very pleased with its characteristics.
The photos are acceptable, for a quick capture of a funny moment, not hi-q but acceptable.
The rest of the options i need, like internet tech.are reasonable, but i dont use it frequently for a clear analysis.
The ringtones are ...bad...at least i don t like them, the recording system,however it is ok.
overall i believe that it is worthy of buing, esspecially for not such a pretentious client.
?
to PACO: LOL

well for this specs with good price... why not...

better than T303 SE offer 230 Singapore dollar with VGA, 65k TFT, 8MB internal only (no external)... mean while this phone offer for 158 Singapore dollar...

WHY NOT??
P
Useless... it can't fly, can't bring me the beer, no 10000000 megapixel camera... what a rubish
?
everything just average. compare to the price it's quite ok.
?
useless , no spec at all , bad camera , ugly i prefer an 1209 than that rubbish .





j
average specs but at the right price point, this may not be such a bad option
k
very poor life battery!!
?
Bland, boring & lacking in anything of interest. Even for a basic phone this still sucks!
Total of 29 user reviews and opinions for LG KP260.