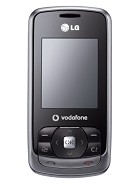 a
it's a good looking mobile phone but have some major problem such as 1)network problem, 2)nedd to charge bettery everyday 3) no wifi connection.without this nice mobile i like this & bcm fan
m
very good phone.specyaly that is having 3g.and its a low cost mobile.u can`t ask 4 more

s
It's a nice looking phone but I have found two major problem of this mob.
1st-sometimes i cant find network.It created often painful sutuation which is really disgusting.
2nd-is it need to charge everyday if u headr song,brows,take pic or video or use long time.And when it become chargeless then auto shutdown & cant open for a second.
this mobile also have no reminder.
Otherwise I like this mobile.
t
i have this phone.i do not have problems when charge it but it is true that it last 100hr.not enough.very nice menu and phonebook.nice software.
J
really crappy phone!! Had it for a couple of months now.......does not pick up very well signal, when I recharge it, it will swith itself off........unbelievable!! Do not buy!!
e
This phone really sucks, i had it for 1 month and i allready wanted to sell it. The battery only lasts for 2 days maximum. It's a slow phone.

Don't buy it!
A
You've got to be kidding me, it's basically the same as KU380 except it only has 100hrs stand-by time and half the internal memory! only slight improvement on screen size and phonebook and talk-time.
Total of 14 user reviews and opinions for LG KP270.