Organizer works impeccably
In terms of organizer capabilities, the LG KS360 seems capable enough .The calendar offers only monthly view mode and when putting down a new event, there's no event type choice - but that's ok by us. The event settings are also basic and include only date, time, alarm, subject, and repeat options.
The LG KS360 also features an alarm clock application. It handles up to 5 different alarms, each with its own name, ringtone and repeat pattern.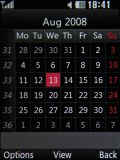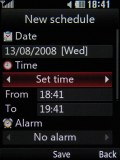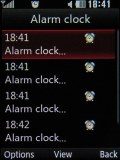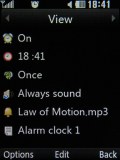 Calendar view modes • setting up an event • Alarm clock application is cool
You can also use either the Memo application or the Voice recorder to take notes on the go. The calculator, stopwatch and unit converter are well known applications that go without saying.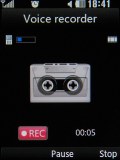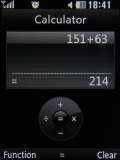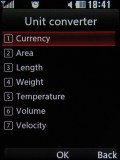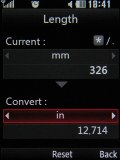 The well known calculator, stopwatch and unit converter
The World Clock application is a nice little helper that can tell you the current time in any time zone. In terms of layout and graphics it's really great and it also has an extremely large database of cities for each region and time zone. The only thing missing is a search option to make selecting a location easier but that's something we can live with.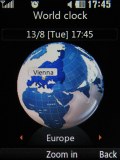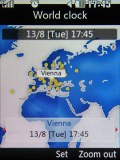 The World Clock application is nice
The LG KS360 also offers an office document viewer courtesy of Access. The document viewer supports TXT, PDF, DOC, PPT, and XLS file support but it's performance is rather poor as it loads documents rather slowly.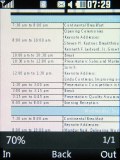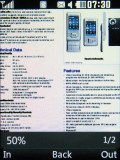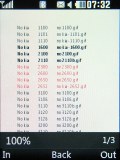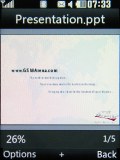 The document viewer supports TXT, PDF, DOC, PPT, and XLS files
Gaming letdown
The LG KS360 comes with about four demo games - there's no full-featured game for you to enjoy in your spare time. But obviously LG had to cut some corners, after all the LG KS360 is pretty well equipped for its price point. Funnily, all games run in landscape mode only with no exceptions.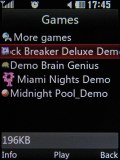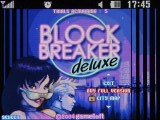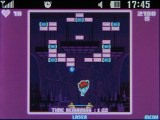 Games menu • Block Breaker Deluxe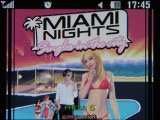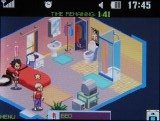 Miami nights: Singles in the city
Final words
Well, here you go, rounding off the LG KS360 review we've got to say that we are impressed by the tight package that this QWERTY slider offers. The impressive 2.4-inch display (with a spot of touchscreen here and there), the nice and comfy keyboard, and the responsive UI all combine into one capable feature phone. The attractive price point makes it even more sweet.
Of course, there are some drawbacks - but most of them are UI related and are dictated by the lower midrange platform of the device. The awkward file manager, the dummy FM radio and music player, and finally, the low end web browser are all stuff that we are used to see in LG phones in this market segment.
The lively paintjobs will definitely be either a welcomed turn-on or a total turn-off. In either case, the LG KS360 represents a clear statement of either teen age or a youthful spirit.