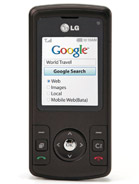 ?
nice phone buty slow in response
?
Copy from sony ericsson w900? zzzzzz
m
realy phone is nice. and every thin is to slow .
?
nice phone, but very slow when typing a message, delay movement of cursor
V
Nice phone for mobile internet edge class 12
c
im the 2nd

look nice
can i get that in asian?
k
Loads of new lg's just popping up. This 1 looks nice and should b affordable :)
Total of 9 user reviews and opinions for LG KU385.