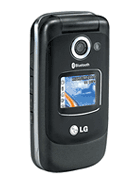 k
i have had this phone for over a year but the battery is not so good and runs down after a day, but i love the design
a
Umm.. all i can say about this phone is that it is horrible... recently, i lost my beautiful year old sony ericsson z520 and got one of these as a replacement.. big mistake. Not only was it not cheap, but it's feautures were even worse than my old fone! So i gave it up and got myself a K610im (:
R
Had this phone over the past year. My verdict: nice phone for Calling/texting and i-mode.

The bad:
Ah well had problems with getting java software on it (won't accept via bluetooth). Failing bluetooth connections, no mp3 ringtones (although there is a trick to get increased quality ringtones by some yamaha software). No expandable memory, but that is no issue since mp3 is not supported.

And worst of all, after 6 months the entire phone wouldn't not go on anymore. Had to have it repaired under warranty where they replaced the entire mainboard.

The good:
Keyboard is nice
Design looks great and flashy
I-mode works ok, although other sites don't
Solid design on the outside..
Torch is very bright
Camera is reasonable, but only 640*480

Due to lack of mp3 playback and expandable memory I now have it replaced by a SE K750

D
Yaaakh! is very bad celfon i had this model 2 weeks ago but it gives me lots of trouble hanging, no signal & most of the time its turning off thats why i sell and swap to nokia 3210.
g
I have this phone, it's a great phone, only there is no video function.
a
i have thsi phone and it`s work perfectli.no problems with them.and this phone make better photos thna more NOKIA phones.
p
i have this phone but the manager soft is bad ... nothing work as is planed ...
i have a bluetoth on my laptop but the soft keep sey "not alowed over a bluetoth conection" .... no other comment !!! i think is enought
M
haha mickey isn't really my name but anyways
my mom has this phone
and she can barley here the voices if she's even lucky actually to hear the voices on the phone....i tried to make it higher but even at the highest i can't hear anything..
T
This is a great phone, not very expansive and it had bluetooth and i-mode. Nice shape very compact en it feels strong
Total of 11 user reviews and opinions for LG L343i.