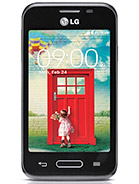 D
mohammad.b, 05 May 2014can it play 1080p video? is it good display?yes play 1080 very well
D
incoming texts on my new lg are not showing heelp
D
It only needs a higher resolution, but it's an excellent phone and I highly recommend it.
a
This phone is surprisingly smooth, when i first bought it i didn't expect much but this phone is turning out to be a really good buy.
D
I bought this phone and it's fantastic for its price level. Fast dual core 1.2GHz, 512GB RAM, 4GB internal memory and Android 4.4.2 it's just balanced.
Very positive experience so far, even the keyboard and dictionary work very well comparing to other Android phones.
Camera is very regular/normal but it's not an important feature to me.
S
If Lg can introduce kitkat on this device with 512 MB Ram and dual core processor, what makes LG not release a Kitkat update for LG Optimus 2x(P990) which has similar configuration and was once LG's flagship phone. The way LG has ignored and cheated customers like me who trusted them and bought their optimus 2x is totally unethical and unacceptable. LG should contemplate releasing a kitkat update for Optimus 2x by modifying the software in this device to suit nvidia tegra 2.
K
Does this phone REALLY have glass screen or is it plastic? I can not confirm it on official lg website.
D
mohammad.b, 05 May 2014can it play 1080p video? is it good display?it has a average display.it's not amazing! but it's not too bad.it's good(considering it's price)
it can play HD videos easily.maybe it could play FHD videos if you install mx player.
m
can it play 1080p video?
is it good display?
r
display size (s) are going to be normal. with the latest operating system.
this should be done by other companies, mobile phones with display(es)smaller than 4 inch
D
the king of low-price phones.
just compare it with somesong galaxy mini s5570.
same price(in my country).

J
Gonna own this soon.. I really LG!
Total of 74 user reviews and opinions for LG L40 D160.
ADVERTISEMENTS