LG is launching its Optimus G smartphone in Europe, which has seen some improvements since its launch in other markets last year, mostly software related.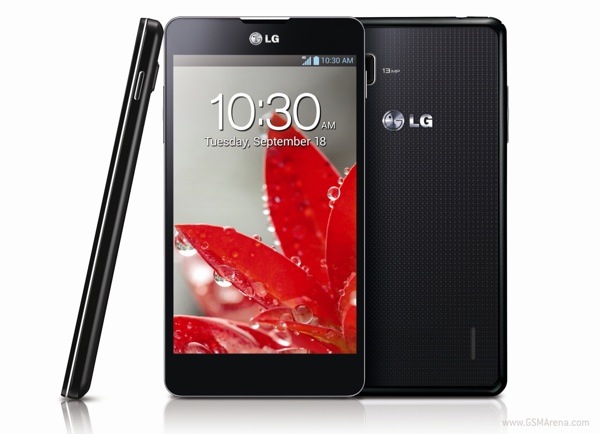 For one, the European Optimus G comes with Android 4.1.2 out-of-the-box. Then again, the 4.1.2 update has started rolling out to existing Optimus G devices, so this is not exactly a major new feature.
The European version also has some other software features, including QSlide, which lets you run multiple applications with one application being a transparent window over the other. You can adjust the transparency, size and position of this window. QSlide works with apps such as the built-in video player, browser, memo, calendar and calculator apps.
The other feature is Safety Care, which sends location information to selected contacts via SMS such as when emergency services is dialed, when the phone goes unused for a certain length of time and after the user has ended a call with a designated contact.
Lastly, there is Privacy Keeper, which lets you hide caller information for incoming calls. You can display it by swiping the icon on the screen.
Other new features include Google Now, flimstrip view in gallery and expandable notifications.
Other than that, the European model has the same basic specs, including a 4.7-inch, 1,280 x 720 resolution IPS display, quad-core 1.5GHz Qualcomm Snapdragon S4 processor, 2GB of RAM, 32GB of memory, 13 megapixel camera, LTE and a 2,100mAh battery.
2
This sounds amazing until LG lets down it's users by announcing an update that they never release and leave users languishing with an outdated flagship. Would advise against buying an LG product until they prove they can stick to a reasonable update ...
D
is it wid da jelly bean ???
L
lg is the best! lg will rock the 2013 lg optimus g pro & lg optimus g2! kudos lg!
ADVERTISEMENTS