LG announced a quartet of mid-range smartphones ahead of MWC. LG Magna, Spirit, Leon and Joy will be showcased in Barcelona next week alongside the LG Watch Urbane smartwatch.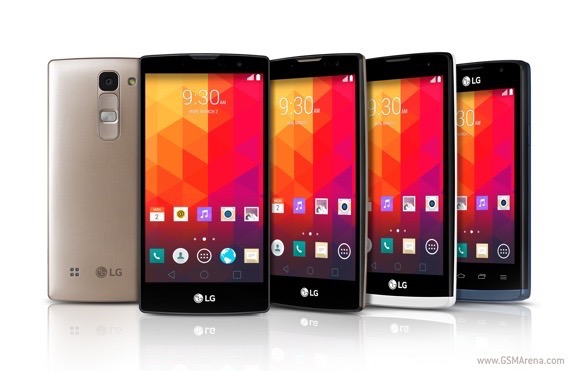 The newcomers will be available in 3G or LTE variants. The LTE models will feature distinctive metallic back covers.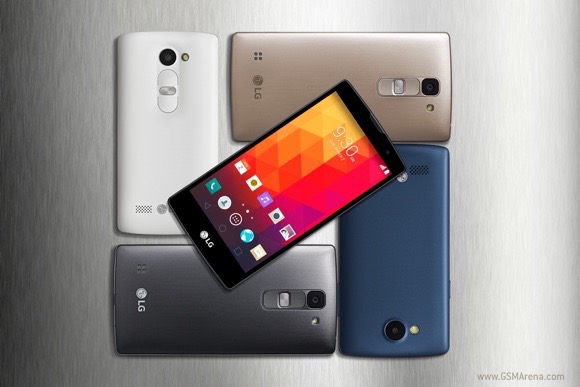 LG Magna is the leader of the pack. It features quad-core CPU (1.2GHz or 1.3GHz depending on the market), 1GB of RAM, 8GB of expandable memory, and 5" 720p display. An 8MP main camera (5MP for 3G model) and Android 5.0 Lollipop round up the highlights in the device's specs.
Physical measures of LG Magna are 139.7 x 69.9 x 10.2mm. A 2,540mAh battery powers the smartphone.
LG Spirit packs similar specs as the Magna, but in a smaller form factor thanks to a 4.7" 720p display and 2,100mAh battery. The device's measures are 133.3 x 66.1 x 9.9mm.
LG Leon packs similar internals as it larger siblings, 4.5" FWVGA display, and 1,900mAh battery. Its measures are 129.9 x 64.9 x 10.9mm.
With 4" WVGA display, the LG Joy is the smallest from the bunch. It features quad-core or dual-core CPU depending on market, 1GB of 512MB of RAM, and 8GB or 4GB of expandable memory. The device will ship with Android 5.0 or Android 4.4.
LG Joy's measures are 122.7 x 64.0 x 11.9mm. It offers the same 1,900mAh battery as the LG Leon.
?
"512MB of RAM" LG does wrong, if I were LG then I set 32 mb ram. More than enough for idiot people who buys a phone with 512 mb ram. Even 1 gb is now below average for Android 4+ but LG still lives in 90's.
D
just as I said! All it has is an "LG"
J
For me, Redmi is fine but Spirit is fantastic ^^ maybe the redmi can be a spare or second phone but LG must be the first one for me~ (between LG and xiaomi)
ADVERTISEMENTS