The US FCC website revealed a new LG handset that is like a carbon copy of the LG KS20. The new handset is headed towards the American market and is called LG MS25 Video phone. It's based on Windows Mobile and has 3G support.
This is where the mess starts though. The FCC documents reveal it has support for the American GSM bands - GSM850 and GSM1900, however the manual submitted by LG speaks of GSM900 and GSM1800. Furthermore the pictures of the test unit the FCC are working on seem to be showing the LG KS20. The test unit is even Vodafone-branded, which doesn't leave much room for doubts that this will be the American twin of KS20. However it's still unknown whether it will have GSM900/1800 support or not.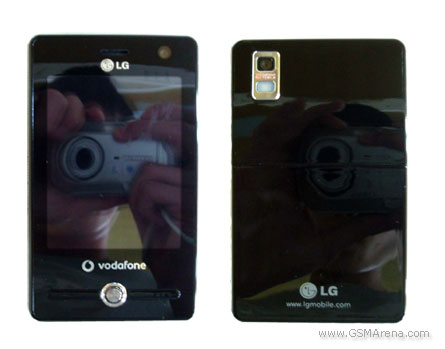 Let us remind you that the LG KS20 is a highly awaited Windows Mobile PocketPC. Slim and stylish, it has a LG Prada-inspired design and LG Viewty dimensions. It's feature-loaded with a 400MHz Qualcomm processor, 2.8" touchscreen display, HSDPA, Wi-Fi, stereo Bluetooth, FM radio and a 2 megapixel autofocus camera. And all those goodies stand at a total of 93 g of weight.
Today we also saw the 5-megapixel LG Viewty hit the Korean market. Surprisingly enough, the latest cameraphone by the South Korean company was released in Europe first, and it's only after that it will see the sun on Korean homeland. Anyways, we have a rather extensive review of the LG KU990 Viewty, and besides there's the grand 5-megapixel cameraphone shootout just around the corner, so there's more to see of it for sure.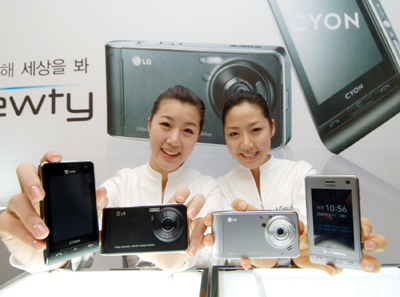 The most interesting thing about the LG Viewty hitting the Korean market is the new color - besides the original black, the LG Viewty is now available in silver, too. Nice one!
B
Regarding the LG KS20. Can I use the KS20 900/1800/1900 network phone on the U.S. ATT GSM network even though it doesn't have 850 network support? Thanks, Bill
H
Does it support dual-band WCDMA (850/2100)? If that was the case I wouldn't be worried too much about GSM 900. As long as it's triband GSM 850/1800/1900. Harlekkin
A
LG did the wrong mistake starting releasing its mobiles on the "3" network an there phones couln"t compete with the others an were a big let down,they copied nearly every Samsung mobile but couldn"t match the function,they are showing really good imp...
ADVERTISEMENTS