MWC 2013
MWC 2013: LG Optimus G, Vu, F and L series hands-on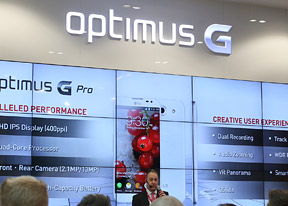 Introduction
LG staff must have been charged for excess baggage on their way to Barcelona – they've brought lots of new phones to MWC 2013. The LG Optimus G Pro uberphone leads the way, followed by the Vu II, but the company also fleshed out its F and L series, populated with low, mid and high-end smartphones.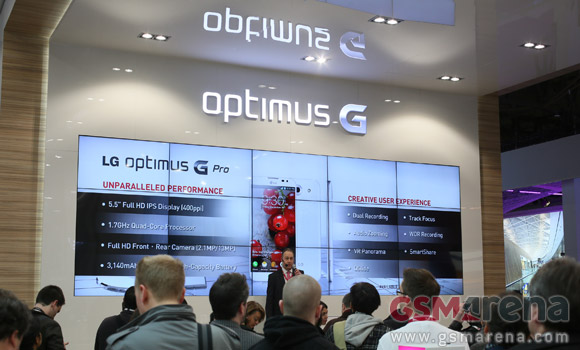 The LG Optimus G Pro is not new – it was already announced for Korea, Japan and North America, but now it's hitting the Old Continent too. The situation with the LG Optimus Vu II is similar.
The F series are LG's new mass-market LTE-enabled phones that will capitalize on the expanding LTE market. The more upmarket LG Optimus F7 failed to attend, so we only got to see its Optimus F5 sibling. Update: the Optimus F7 was here after all - we dug it up and spend some face time with it too.
The L series are second generation devices and are getting even more affordable. All three models (L3 II, L5 II and L7 II) have dual-SIM options, which is a big deal for emerging markets.
P
Why vu2 front LED is continuing on and off when charging it? Please help. I cannot on the phone
?
Ahhh...but if you throw an LG at a wall, or drop it from a great height will it still look and work perfectly? HTC One is almost indestructible!